Sweet Dreams Sleep Light Bulb - E14 (Small Screw)

100% Blue Light Free

Relaxing Amber Light

General Purpose Lighting

Improve Sleep Quality
SweetDreams lights are the worlds healthiest light bulbs designed to be used throughout the home, featuring our warm amber spectrum light. Guaranteed to be 100% blue light free, produce zero flicker, and low EMF.

Fast Shipping

30 Night Trial & Easy Returns
100% Blue Light Free Amber Light Bulb
Our Sweet Dreams Blue Blocking Light Bulb is now available in a small edison screw fitting (e14) which is the perfect fit for most common lamps.
These bulbs feature our same proprietary spectrum technology to produce 100% blue light free, zero flicker, low EMF light. There is no other light bulb available that ticks all these boxes for healthy lighting!
We also have our same Sweet Dreams bulb in the larger B22 bayonet and E27 screw fitting to be used throughout the house as your main light source. You can purchase these here
Colour temperature: 1800k
Peak Wavelength: 585nm
Brightness: 500lm (50 Watt Equivalent)
Wavelengths blocked – 100% between 380-500nm
Dimming: Non Dimmable
Input voltage: 220-240v 50/60Hz
Power consumption (watts): 5w
Size: D50mm x H92mm
Base: E14 (screw)
Certifications: CE, ROHS, SAA, RCM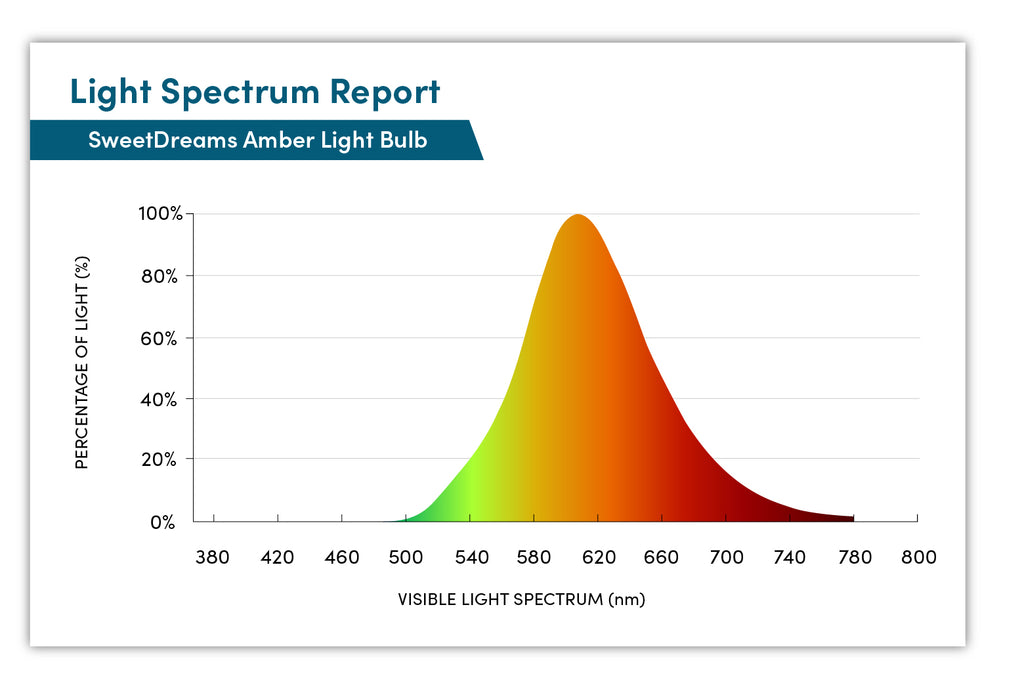 Great!

Have these in the bedroom, lounge and kitchen. Creates a lovely atmosphere and I am sleeping extremely well.

Review

Made the bathroom "yellowish" but it's okay.

I don't want regular "blue" light in there when I get up at night.

Excellent

Great product for bedside light - night time use for reading prior to sleep.

Beautiful glow

This light makes both me and my husband sleep better when we have it on before bed. Lovely warm glow too!

Kaitlin E.

Verified Buyer

Awesome product

Perfect for what I wanted 😊

Bed light

After 7.30pm, we turn all the lights to night light in bedrooms

Perfect bedroom lamp

We have these in all our lamps at home, they are perfect. Especially when trying to calm toddlers before bed

Perfect light

I have these bulbs in our bedroom and living room lamps and love the warm glow. Still enough light for reading too.

Great product

It's been a couple weeks after my purchase. We noticed the new light bulbs are calming, giving a better atmosphere at home. It is somewhat more romantic, more positive and after all there is no bluelight which helps with fall asleep easier.
Reviews Loaded
Reviews Added